Paul Jarley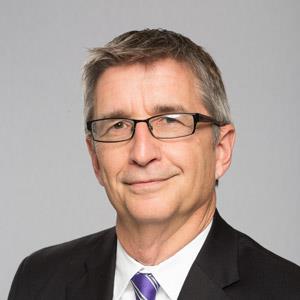 Dr. Paul Jarley began serving as Dean of UCF College of Business in July 2012 and in that time has led a culture change of engagement at the college.
As part of this mission, he has established a student ambassador group, corporate partnership program and The EXCHANGE, a Ted-Talk style event space that hosts industry and business pioneers, thought leaders and faculty, executives and entrepreneurs in a daily discussion with students.
He joined UCF from the University of Nevada, Las Vegas where he served for five years as Dean and Professor of Management. Prior to that position, he was the Senior Associate Dean and the Gatton Endowed Professor of Management at the University of Kentucky.
He also has held faculty and administrative positions at Louisiana State University and the University of Iowa.
Jarley has extensive global academic experience. He is a visiting professor at Zhejiang University in Hangzhou, China, and has taught at the Burgundy School of Business, Dijon Bourgogne, France. He was a visiting Fulbright Research Scholar at the University of Melbourne, Melbourne, Australia.
Jarley is widely published in numerous peer-reviewed journals, including Industrial Relations Journal, British Journal of Industrial Relations, Journal of Labor Research, and the Academy of Management Journal and is currently on the editorial board at the Journal of Labor Research.
Jarley earned his B.A. in economics and an M.A. in public policy from the University of Michigan and completed his Ph.D. in industrial relations at the University of Wisconsin-Madison.